Ribbon Cutting Ceremony: Lesser, Lesser, Landy & Smith, PLLC: June 11 @ 4:30PM
Lesser, Lesser, Landy & Smith is a third-generation law firm that has grown to 12 attorneys with more than 300 years of 92 years, focusing on personal injury and wrongful death matters. The firm's lawyers' credentials include being "AV"-rated by Martindale-Hubbell, the highest rating in ethics and legal ability. The firm provides personal, "hands-on" service for clients, carefully walking them through every step of the legal process while working tirelessly to achieve a positive outcome.
Jason Hagensick's – Boca's Ballroom Battle Kick-Off Fundraiser: June 11 6 – 8PM
Please Plan on joining Jason "TWINKLE TOES" Hagensick for his kick-off fundraiser supporting the George Snow Scholarship Fund and the 2019 Boca's Ballroom Battle. It's all happening at M.E.A.T. Eatery and Taproom
To purchase tickets or donate, please visit: https://secure.scholarship.org/np/clients/scholarship/donation.jsp?campaign=765&fbclid=IwAR3eTs9EYKDtv7jmHPpDViMiDoPEkfuqmfTK1PZnRmnolBflaMgw_MCFxDw 
'BAR BRAWLS' IS A THING AGAIN: South Florida's Top Bartenders to Compete For All The Glory in 12-Week Bartender Showcase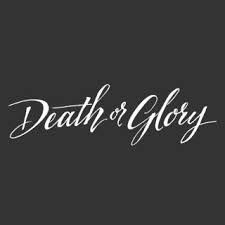 Death or Glory Bar in Delray Beach has resurrected the popular 'Bar Brawl' competition series, and will kick off this fast-paced, cutthroat, no holds barred (pun intended) bartender showcase on Wednesday, June 12 at 9PM.  The battle for the coveted crown will continue for 12 weeks, pitting 24 of the most badass cocktail-makers from Stuart to Fort Lauderdale against each other in a single elimination competition that culminates with the finals on August 28.
"This competition is very similar to Game of Thrones," said Ayme Harrison, co-owner, Death or Glory Bar. "Just without dragons and White Walkers. Or, well, a throne."
Still, organizer and host Bob Higginbotham says, "Watch out. The competition for this title is fierce."  Originally the brainchild of Higginbotham, notable cocktail connoisseur, 'Bar Brawls' competitors will demonstrate their craft using their knowledge of classic cocktails, spirits and bar techniques, then be judged by a panel of cocktail 'experts' (i.e., people who drink a lot of cocktails.) The winning bartender will receive a cash prize of $750. Tickets to attend each weekly event start at $10 for general admission, or ringside seats can be purchased for $25. A portion of all proceeds will benefit Wounded Warrior Project.
'Bar Brawls' will start each Wednesday at 9PM at Death or Glory Bar, 116 NE 6th Avenue, Delray Beach. Full dinner service will be available during 'Bar Brawls' both inside and in the outdoor dining area until 11PM, then a late-night menu will be available until closing.
Jimmy Buffet by Caribbean Chillers: June 14 @ 6:30PM, sponsored by The City of Boca Raton
Doors Open at 6:30PM with the show starting at 7:30PM (Free and Open to the Public). Bring a chair or blanket, chairs will also be for rent inside for $5
For event more events visit my website at www.BocaCal.com